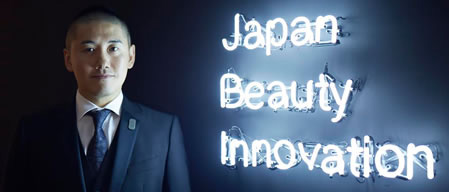 P.G.C.D. JAPAN, Inc.
CEO: Taihei Noda
We asked Oisix ra daichi to include our product flyers in their deliveries to advertise P.G.C.D. products to a wider audience.
Q. Can you tell us about some of your promotional initiatives on this occasion?
P.G.C.D. is a skin care brand promoting basic facial care with soap and triple essence beauty lotion for the mornings and evenings. Recently we have also promoted scalp care products, which combine soap and hair lotion for beautiful hair. Users of our products rate us very highly, but we are aware that, because our products are so pure and simple, those who have not heard of P.G.C.D. may not be so willing to try the brand. So we asked Oisix.daichi to include product flyers in their deliveries to promote our products to a wider audience.
Q. Tell us why you decided to advertise your products with "Oisix"
We decided to advertise with Oisix.daichi because we felt that their customer audience is very similar to our own. Their customers understand the beauty of natural products for looking after their skin, and the lifestyle steps they should take to stay healthy and beautiful in their daily lives. These include regular washing of face and hair, as well as paying attention to their daily diet. Oisix.daichi values quality and safety in helping their customers maintain healthy habits like these. Oisix.daichi has the same values that we do, so we saw our own passion reflected in theirs.
Q. What effect did it have on your customers?
Many people purchase our products via Oisix.daichi. We also get the impression that a lot of our customers use Oisix.daichi regularly. Some of them even use P.G.C.D. because Oisix.daichi recommends us.
Q. What are your expectations of Oisix.daichi in future?
We expect Oisix ra daichi to continue promoting their principle of offering a rich and varied diet to ordinary households. It is not easy to stick to a healthy diet even if we know it is good for us, but Oisix ra daichi offers a range of convenient services to help us with healthy eating. Making it a habit allows us to have a richer and more diversified diet. We think this is a wonderful idea. P.G.C.D. will continue to support Oisix ra daichi as a company which helps customers stay healthy and beautiful.