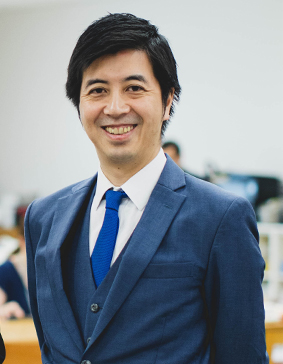 Solving social issues related to food through business
 As expressed in our motto "Farm for Tomorrow, Table for Tomorrow," we are committed to contributing to a sustainable society by addressing social issues related to food.

 For all our brands, starting with Oisix, Radish Boya, and Daichi wo Mamoru Kai (our main home delivery businesses in Japan) and including subsidiaries such as Tokushimaru and Purple Carrot, our growth is fueled by accurately identifying important social issues.
Reducing 0.2% food waste to zero
 Our food waste rate is approximately 0.2%. This is an extremely low rate compared to average rates in the food-product.

 One of our defining characteristics is the ability to prevent waste across the entire supply chain, from farms upstream and distribution midstream to dinner tables downstream. At farms, crops are grown under contracts that determine purchase volumes starting from before seeds are sown, thus preventing excess supply. In the distribution process, we reduce waste by limiting over-ordering and using foods in processed products. Further, at people's homes, it has been found that our mainstay product, the Kit Oisix meal kit, reduces food waste by approximately one-third.
 We are working to achieve zero food waste while at the same time delivering food products made with care.
A unique algorithm for sustainable retail
 Our business model is sustainable retail. We make sure our entire supply chain is sustainable and directly connect our producers to our subscribers.

 Our original subscription box, which is part of our domestic home delivery business, uses a unique algorithm that correlates accumulated data on the preferences of subscribers with the growing conditions of crops influenced by the weather. This is one of the key factors in maintaining the sustainability of our system. As a result, we are able to present a product lineup that reflects the growing conditions at farms while subscribers can continue buying the products they prefer. Our service succeeds at both satisfying subscribers and making effective use of farm products.

 Climate change is becoming a greater risk with each passing year. For us, there is the impact on the growing conditions of agricultural products and also the risk that associated severe natural disasters will disrupt our procurement and distribution channels.
 This was one of the reasons we announced our Green Shift strategy in November 2020. We intend to work to achieve a decarbonized society by pursuing the goal of zero CO2 emissions across the entire supply chain by the end of March 2026.
The "Enormous Turnip" represents sustainability—because we're all involved.
 We also promote a number of social activities outside of our main business. For example, after the Great East Japan Earthquake, we were involved in the launch of Eat and Energize the East, an organization that matches Tohoku producers with nationwide food product distributors and develops original food products. This organization distributed approximately ¥15.0 billion over five years.

 In addition, we launched "WeSupport Medical", a program that provides food products to medical professionals involved in treating coronavirus patients. The program gained the support of over 100 food companies and donated food products equivalent to ¥900 million to over 100 hospitals involved in the fight against the pandemic. Furthermore, from 2021, this system is being utilized as "WeSupport Family" to provide support to single-parent households.
 Both initiatives engaged a large number of companies and became platforms for continuing support.

 In the Russian folk tale "The Enormous Turnip," everyone joins forces to finally pull a huge turnip out of the ground. With regard to our own society's "enormous" issues, if just one person with grit and determination works to solve a problem through blood, sweat and tears, the result is rarely sustainable. Rather we must create systems for contributing to local communities that everyone can participate in without any especially heroic efforts.
Our sense of responsibility and potential for the future of food
 The growth of a business or company means that society will be better, for us. Therefore, if there are no social issues of food to be solved from the world, our existence value may be lost. However, food challenges are endless and diversifying.

 We feel at the same time a sense of responsibility for solving social issues in food and the possibility that we may be able to solve them. By further expanding our business, we can help create a more sustainable society while contributing to and broadening the future of food.
Kohey Takashima, Representative Director, CEO, Oisix ra daichi Inc.